Conference venue
The EMAC participants will be welcomed in the state-of-the-art meeting facilities at ODEON located in the historical city centre of Odense, just a stone's throw from the train station. ODEON is a newly-built 32.000 m2 conference venue and concert hall with space for up to 1.750 persons. Together with the adjacent Comwell Odense, there are 41 meeting rooms available with facilities for every type or size of event. ODEON is managed by Comwel Odense, which has 35 years of experience in hosting large international conferences and events.
The large, open and light foyer areas are well suited to networking.
Everywhere on the site, you will have access to free high-speed wireless internet and all meeting rooms are equipped with projectors, beamers, screens and boards.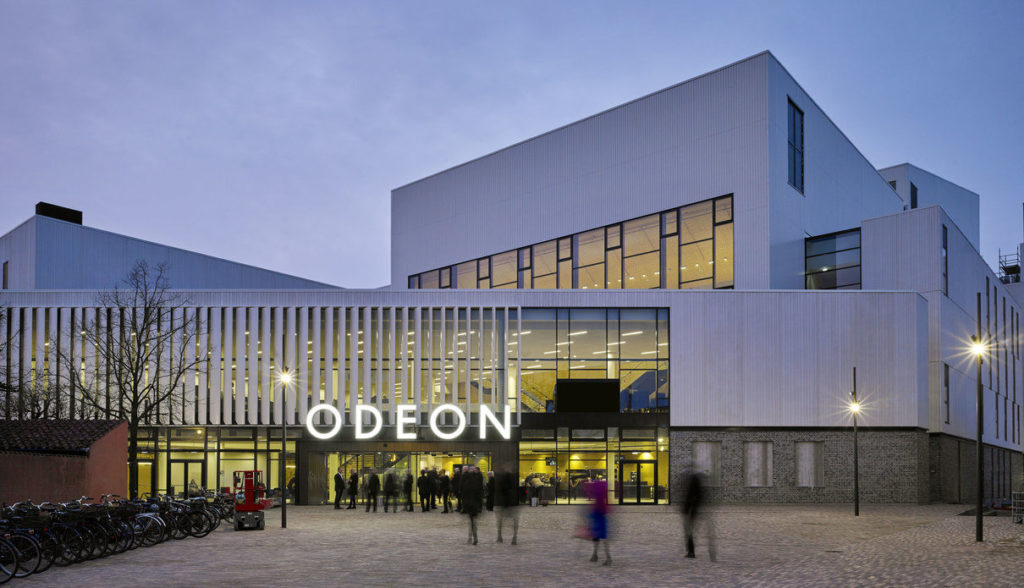 Venue for Doctoral Colloquium
The conference department of the University of Southern Denmark
offers versatile facilities, with everything from large auditoriums to
several meeting rooms. The conference department is located right
next to the large indoor Campus Square by the main entrance.
Transportation to the venue will be made easy by the newly built tramway, running continuously between the train station, city centre and the university.