Experience Odense – A historic and cultural meeting point
As you walk through the old parts of the City, with its many well preserved houses, you will experience the omnipresence of the celebrated author H.C. Andersen.

With its many churches, displaying extraordinary gothic architecture and stunning decorations, of which, many are over 700 years old, Odense is the ideal place to get a sense of the historical Denmark. Besides it's many beautiful and historic squares, buildings and churches, Odense can offer a number of cultural and historical exhibitions and museums worthwhile a visit during your stay:

The Funen Village and the Iron Age Villages are two separate outdoor museums where you can experience the historic settings of the life and
living of our ancestors some 2000 years ago in contrast to what it was like in the country during the 19th century. Constituting only a few examples of the numerous historic and cultural offers of Odense.
Odense is filled with green oases the invites guests and locals alike to take a break and relax. The river running through Odense creates an amazing landscape with pathways and parks surrounding it.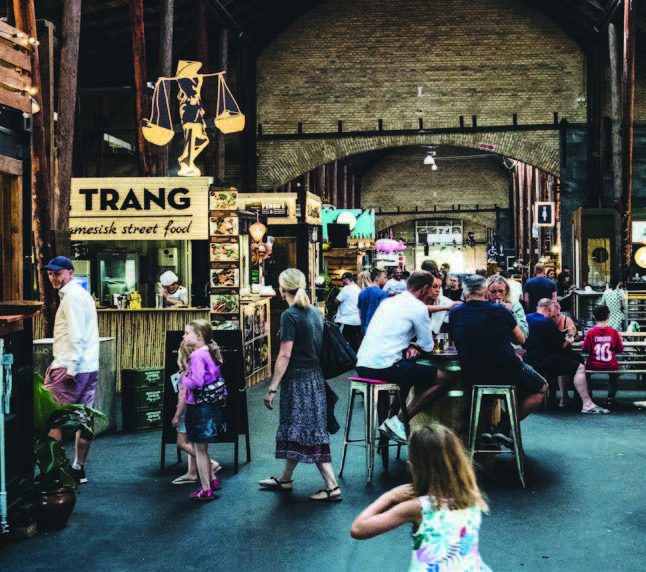 At the harbour City Island you can get your pulse raising at the many exercising possibilities, trying out Parkour, Crossfit, Roller Derby or Beach Volley. Or you can choose to visit the impressive Odense Zoo, selected Europe's best Zoo in 2013-2015. The Zoo offers unique, adventurous experiences for the whole family, allowing you to fill your day with great impressions and learning.
Odense can, at the same time, be the perfect city for Shopping, providing and ideal variety of shops and settings, both big and small. At the main pedestrian street in the city center, boasting the highest concentration of shops and restaurants, you will find everything from clothes, over interior design to beauty and food. Should you be more interested in culture and Art, Odense offers a vast number of art museums, galleries and sculptures throughout the city. The biggest art museum being BRANDTS, Denmark's first museum of art and visual culture, with more than ten exhibitions a year of new and classic art.
---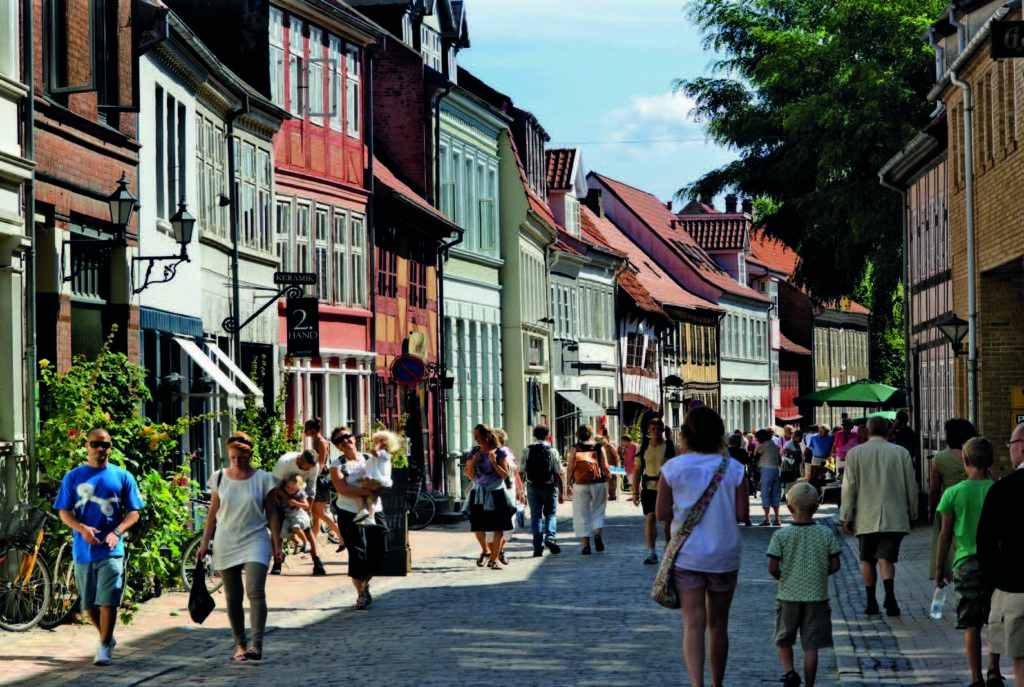 The rich soil of Funen is the foundation for excellent foods. Juicy apples, darkred cherries, freshly pressed juices, hand-picked tomatoes, fresh asparagus and locally brewed beer from one of Funens many microbreweries.
There are plenty of opportunities to experience the "taste of Funen" at the many restaurants. Odense has a series of gourmet restaurants that are absolutely first class, and they compile their menus based on the local ingredients of the season.
---
TRADITIONAL DANISH FOOD AND "SMØRREBRØD"
• Kong Volmer: www.kongvolmer.com
• Grønttorvet: www.restaurantgrønttorvet.dk
• Fynboen: www.restaurantfynboen.dk

GREAT FOOD EXPERIENCES
• Pasfall: www.thomaspasfall.dk
• Restaurant 61: www.restaurant.no61.dk
• Restaurant Nordatlanten: www.restaurantnordatlanten.dk
• Mammas Pizzaria: www.mammas.dk/odense
• Bacchus: www.restaurantbacchus.dk
• Bryggeriet Flakhaven: www.flakhaven.dk
• Restaurant ARO: www.restaurant-aro.dk
• Restaurant Vår: www.vaar.dk
• Storms Pakhus: www.stormspakhus.dk/en

GREAT FOOD IN BEAUTIFUL SURROUNDINGS
• Oluf Bagers Gård: www.olufbagersgaard.dk
• Sortebro Kro: www.sortebrokro.dk

A GLASS OR TWO?
• Brasserie Bordeaux: www.gastroteket.dk
• S'vineriet: www.svinerietvinapotek.dk
• Noé: www.barnoe.dk
• Amy's Bar & Winehouse: www.amysbar.dk
• Carlsens Kvarter: www.carlsens.dk

A GOOD CUP OF COFFEE
• Nelle's: www.nellesbar.dk
• Den Lille Smalle: www.denlillesmalle.dk
• Gertruds: www.gertruds.dk
• Konrads: www.konrads.dk