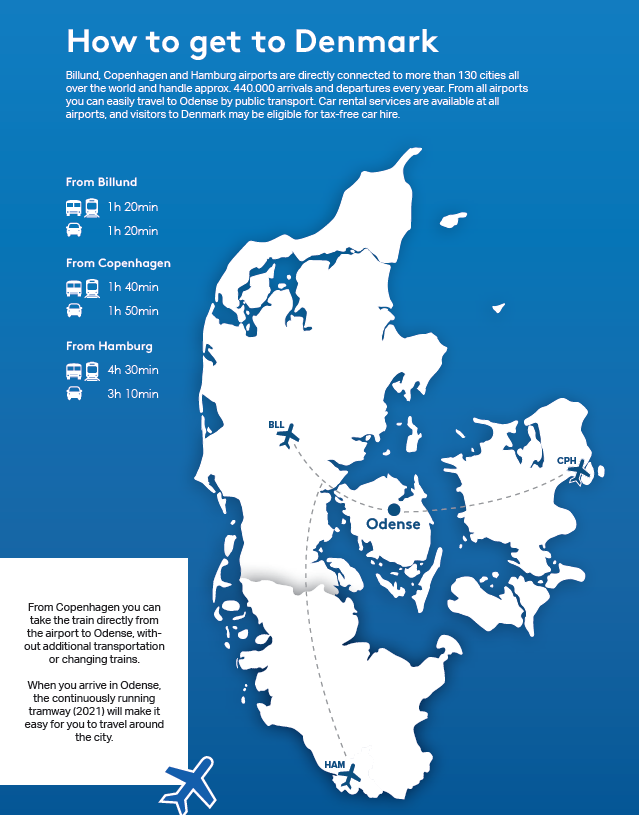 Accommodation
Odense has hotel capacity to suit every taste and budget. The
city currently has over 1,500 rooms at hotels alone and on top of that comes hostels, B&Bs and other types of accommodation. Most rooms are located in the heart of the city and within a 5-10-minute walk from the train station.
Meeting up with other delegates, going out for a meal or arranging brief
meetings is very easy.
More information regarding booking of hotels will be come later…